The personable staff at Northview Associates welcomes your call and looks forward to serving you. If you have any questions about our orthopaedic services, please call our office at (706) 864-7904. To schedule an appointment, you can call us.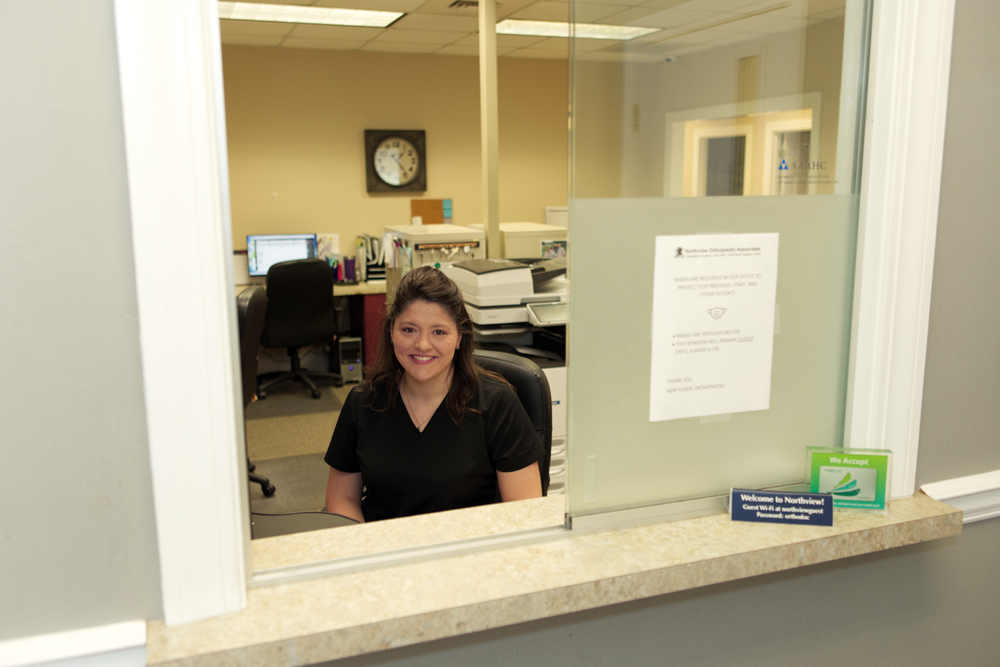 Dahlonega
Address: 70 Ansley Dr Dahlonega, GA 30533
Office Hours:
Monday – Thursday: 8 am to 5 pm
Friday: 8 am to 3 pm
Blairsville
Address: 168 Rogers St #101 Blairsville, GA 30512
Office Hours:
Thursday mornings only. Please call to verify.
Contact Request Form
In the event of a life-threatening medical emergency, call medical emergency services at 911 immediately, DO NOT WAIT! Inform the emergency room staff that you are a patient of Northview Associates, and they will contact us.
After Hours Urgent Medical Needs
If you are a Northview patient and have an urgent medical need after our regular hours, please call Northview Associates at (706) 864-7904. A nurse is on-call 24 hours a day. Your call will be returned promptly.
Insurance / Payment / Billing
Northview Associates accepts Workers' Compensation, Medicare, and most major insurance plans. Please contact your insurance company or you may call our office at (706) 864-7904 to find out if we accept your insurance plan.
If your insurance plan requires you to pay a co-payment, co-insurance, and/or a deductible, you will need to pay at the time of your visit. For your convenience we accept cash, checks, Visa, MasterCard, Discover and American Express.
If you have a question regarding your payment or bill, please contact our billing specialists at Northview Associates. You may call the following number for assistance:
Referrals and Insurance
We accept most insurance.
HMO/Managed Care and TriCare Prime
If your insurance is an HMO/managed care plan and you are required to obtain a referral from your primary care physician, the referral must be obtained before you can be seen for an office visit. Please coordinate this with your primary care physician in advance. Appointments may need to be rescheduled if required referrals are not received in the office by the time of your visit.
Northview Associates will accept an initial referral by fax, by phone, or by email from your provider.
Prescription Requests
Prescriptions and refills for established patients of Northview Associates are routinely issued Monday through Friday between the hours of 8 am and 4 pm. You can make your request by:
Calling our office at (706) 864-7904
Having your pharmacy fax the request to (706) 864-0432
No refills are issued during the evenings, weekends, or holidays, as the doctors do not have access to your medical records during those times. It is helpful to anticipate your refill needs to avoid an interruption in your medication therapy.